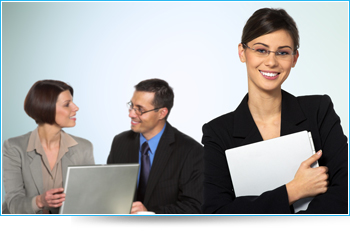 Need to make a professional looking and Interview-Winning CV but don't know where and how to start? No problem - we can get you started. We Provide You Quality CV Creation & CV Builder Service to helping you for getting a perfect job.
A CV or Resume is often all a recruiter or prospective employer has to judge you on, so creating a professional first impression is absolutely vital. An effective resume will capture the reader's interest within the first few seconds. Most hiring managers decide whether to interview or reject a candidate within 30 seconds of reading their resume. A professional CV is your face. It has to stand out from the rest to get a better response. You may have all the qualifications and the required professional experience but you need to convey this to your recruiter. Your resume is simply a launch pad into the Human Resources office and once there, your interview is your opportunity to share all the details of your education, work history, and experience. lot of things should be covered in your CV like more detail about your background and skills, including your work history, educational and academic background, teaching and research experience, publications, presentations, awards, honors, affiliations, and any other pertinent information, including samples of your work.
A CV or Resume is absolutely essential, especially in the academic and research fields. It is necessary that you make sure that your resume is attention grabbing and clearly communicates your skills and experiences. Our small team of highly experienced and highly qualified professionals dedicated to helping you to create your up to date and industry approved CV. They know exactly what to put in, what not to put in, and what kind of an angle to put on your CV, to ensure your CVs will stand right out from your competition. We will take into consideration that your CV should be structured in such an organized fashion that it highlights your skills and achievements in a very direct way without sounding pompous. We allow you ask for changes to be made before deciding on a final version.
Quality's of Our CV Writing Service
Attract the recruiter to read the CV the moment your application is received & before other applicants.
Convey that you possess more skills than just what is described in the text of your CV.
Smoothly guide the recruiter to the relevant areas of your history.
Instantly give the recruiter a positive feel about you.
Ultimately, get you an interview for your perfect job.
A resume is a self-promotional document that should present you in the best possible light, so our services help you to draft the ideal one.
If you are looking for exciting and challenging growth opportunity, please send your CV to jobs@winstonhrservices.com